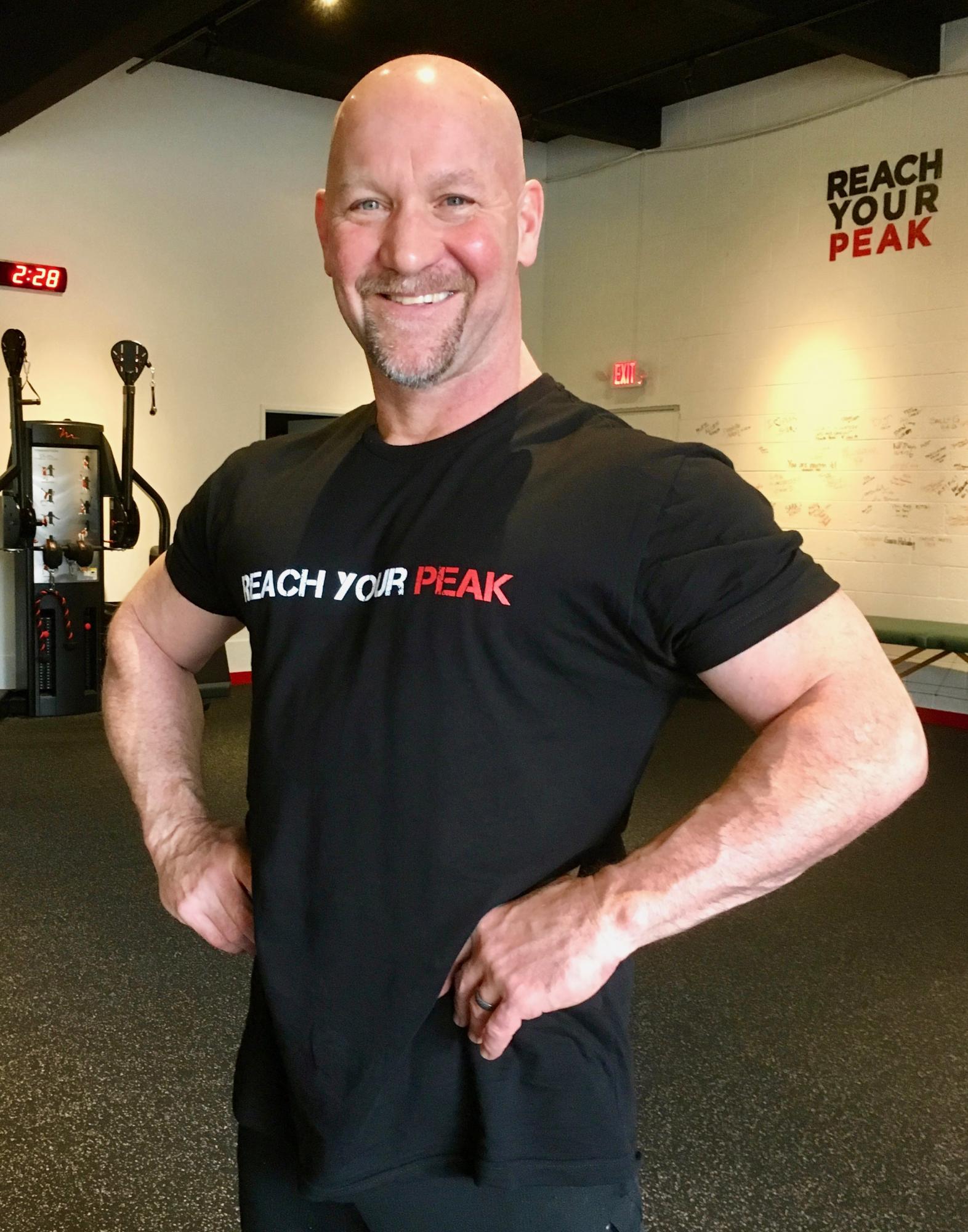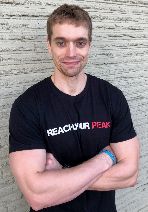 David Clapp (SUCK IT UP Fitness) ~ Over 30 years of experience as a Master Fitness Trainer, David earned his degree in Exercies Physiology and Athletic Training at Manhattan College in his native New York State. His experiences include Physical Therapy Intern, Chiropractic Assistant, Strength Coach, Athletic Trainer and College Professor of Exercise Science at Pace University. David's specialties include General Fitness, Sports Specific Training, Rehabilitative Exercise, Olympic Lifting and many others. David has enjoyed living in the Northwest since 1998. David opened PEAK in 2016 as a private studio to provide professional personal training in a space where he and other trainers could have all the privacy and all the tools necessary for the BEST client training experience. He lives in West Linn with his wife Diana and their 3 amazing cats.
Grant Nelson (Alpha Health & Fitness) ~ Having played sports and staying active most of his young life, Grant soon discovered his passion for health and fitness. In 2012 he turned his passion into a career after graduating from the National Personal Training Institute in Beaverton. From 2013- 2016 he was the Fitness Manager at Boom Fitness. Grant created an environment for other trainers to learn and grow in their profession through weekly education based meetings focusing around anatomy and exercise philosophy. Over the years Grant has worked with a wide variety of clients and various goals helping him become a well rounded trainer. With a strong drive and dedication to all of his clients, he is determined to do everything in his power to create a truly holistic training environment. Understanding that you can't separate the body from the mind, he does not just focus on calories burnt and weights lifted, but instead focuses on each individuals specific circumstance life may throw their way. Always striving to be a life long student, Grant stays current with the latest health and fitness research by attending conferences, reading books by the top authors in the field and following the latest podcasts so he has all the tools to give his clients the best training experience possible!

Denise Allen (Body by D) ~ Denise began her career in 1986 as a group fitness instructor and over the years has expanded her repertoire as a professional dancer, head dance team coach, personal trainer and a nutritional therapy practitioner. The evolution of fitness and nutrition is vast and Denise stays up to date by attending fitness workshop, studying the latest research and consistently continuing her education. She strives to help her clients understand the strong relationship between exercise and nutrition, as well as obtaining a good balance between a healthy lifestyle and a busy schedule.Moving her business to PEAK in 2016 was a perfect move. She loves her clients, loves her work space and you will find her passionate about sharing her energy, no matter what kind of day you are having.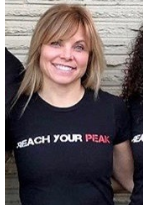 Brian Karsten (Fitology Training PDX) ~ Brian is here for you. The client. Seeking the value he can add to your life is his top priority. Brian spent ten years gaining experience with the Multnomah Athletic Club where he acted as a motivating strength coach for many club teams, as a trusted personal trainer for over a thousand different individuals, and as a friend in his role with the Legacy cardiac rehabilitation group. Brian has trained NFL combine division 1 athletes at IMG Academy as well as many nationally ranked athletes from various sports. Brian uses the knowledge gained from his Sports & Exercise Science degree from Oregon State University to formulate training modalities unique to each client. He has a strong belief in the science that true health is found when the body is in balance with war, and peace. Brian will take you into battle during his training sessions where your body will respond physiologically. He will guide you through with calming breathing techniques, and safe form corrections. Brian will never end your session before restoring peace to your system so you walk out the door feeling accomplished, and disciplined in your pursuit to wellness.
Brian is working hard to be an expert in our community in catabolic aging training modalities with clients aged 25+.